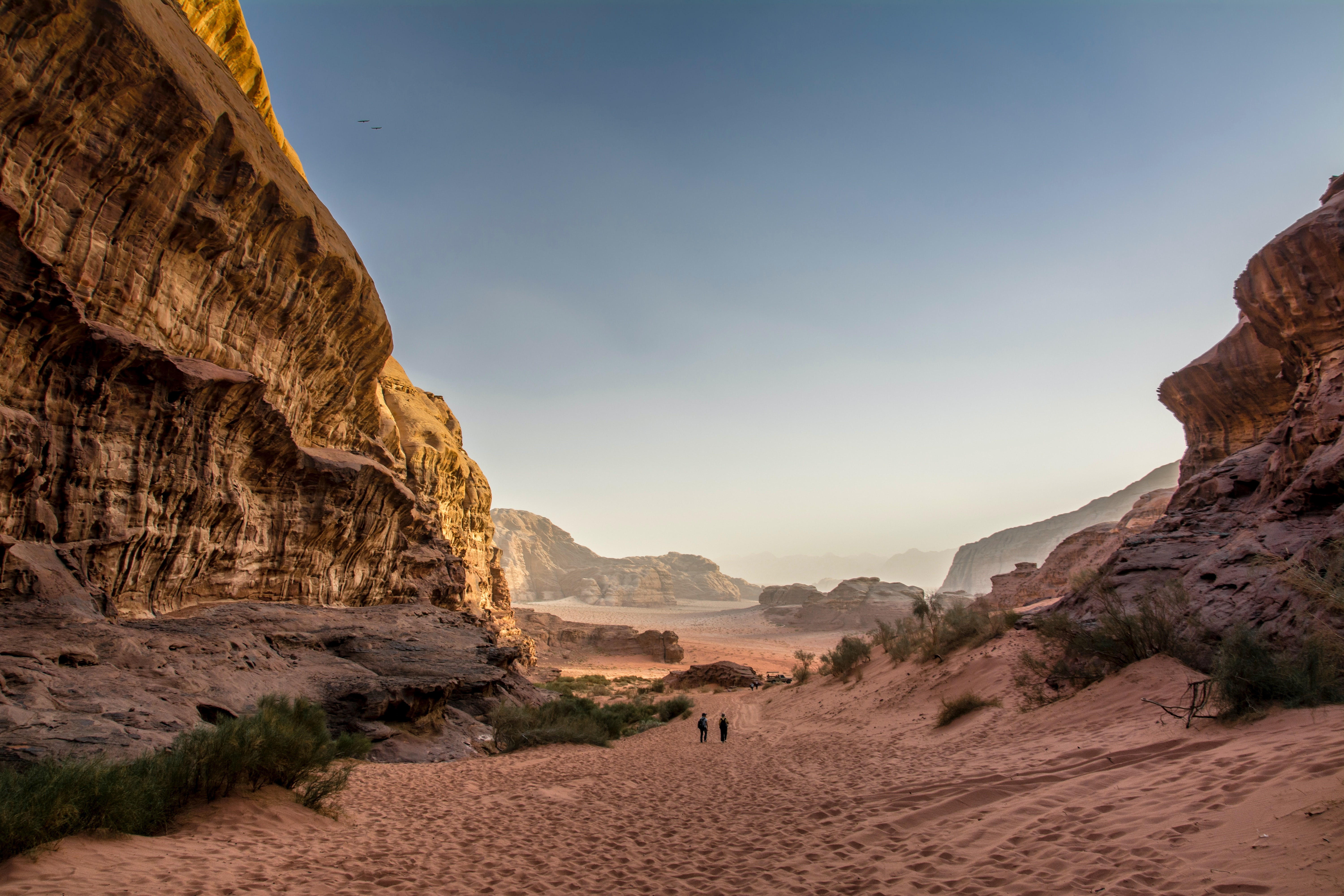 Have you ever been in a wilderness season of the soul? Most all of us have. When we seek an understanding of our wilderness experiences, we have the opportunity to grow in awareness of the deeper work of God in our lives.
During my trip to the Holy Land at the end of 2019, I visited Qasr el Yahud, traditionally identified as the place where Jesus was baptized. It is located in the wilderness of the Jordan River Valley, north of the Dead Sea and east of Jericho. I was struck by the fact that Jesus was led by the Spirit of God into the wilderness of the Judaean Desert just after His baptism. Mark 1:12-13 says, "The Spirit immediately drove him out into the wilderness. And he was in the wilderness forty days, being tempted by Satan. And he was with the wild animals, and the angels were ministering to him." This was particularly impactful for me because I was traveling through my own desert season of the soul at that time. Remembering that the Spirit drew Jesus into the wilderness was strangely comforting to me. It was a recognition that Jesus knows intimately the wilderness season of the soul.
Wilderness experiences are difficult. Yet they are places of deep encounter with God – and recognizing that we are in a wilderness season can be helpful in determining what spiritual practices to engage in with Him. In this way, we can make ourselves available to God and partner with what He is doing in us. Below are a few spiritual disciplines that can be helpful when we encounter the wilderness.
Wait - keep company with Jesus, be willing to be with Him even if you do not feel His presence.
Authenticity - pray in faith and in honesty. Be authentic with God. Be willing to be vulnerable.
Embrace pruning - abandon finding your worth in things other than God; let go of useless activity and practice simplicity.
Spiritual direction - a discipline that is particularly helpful in this season is to meet with a spiritual director. We need safe people who are willing to stay with us in the darkness. (For more information - https://www.leadershiptransformations.org/spiritual-direction).
Safe community and spiritual friendship – spend time with people who can hold the anxiety of not fixing the situation.
Journaling – exercise putting your thoughts on paper and hold what you notice in the presence of the Lord.
COMING SOON: In January, The Fellowship is offering Seasons of the Soul, a two-hour spiritual formation workshop in which we will talk more about partnering with God in every season of our soul. Make plans to join us!
-Gail Edmonson