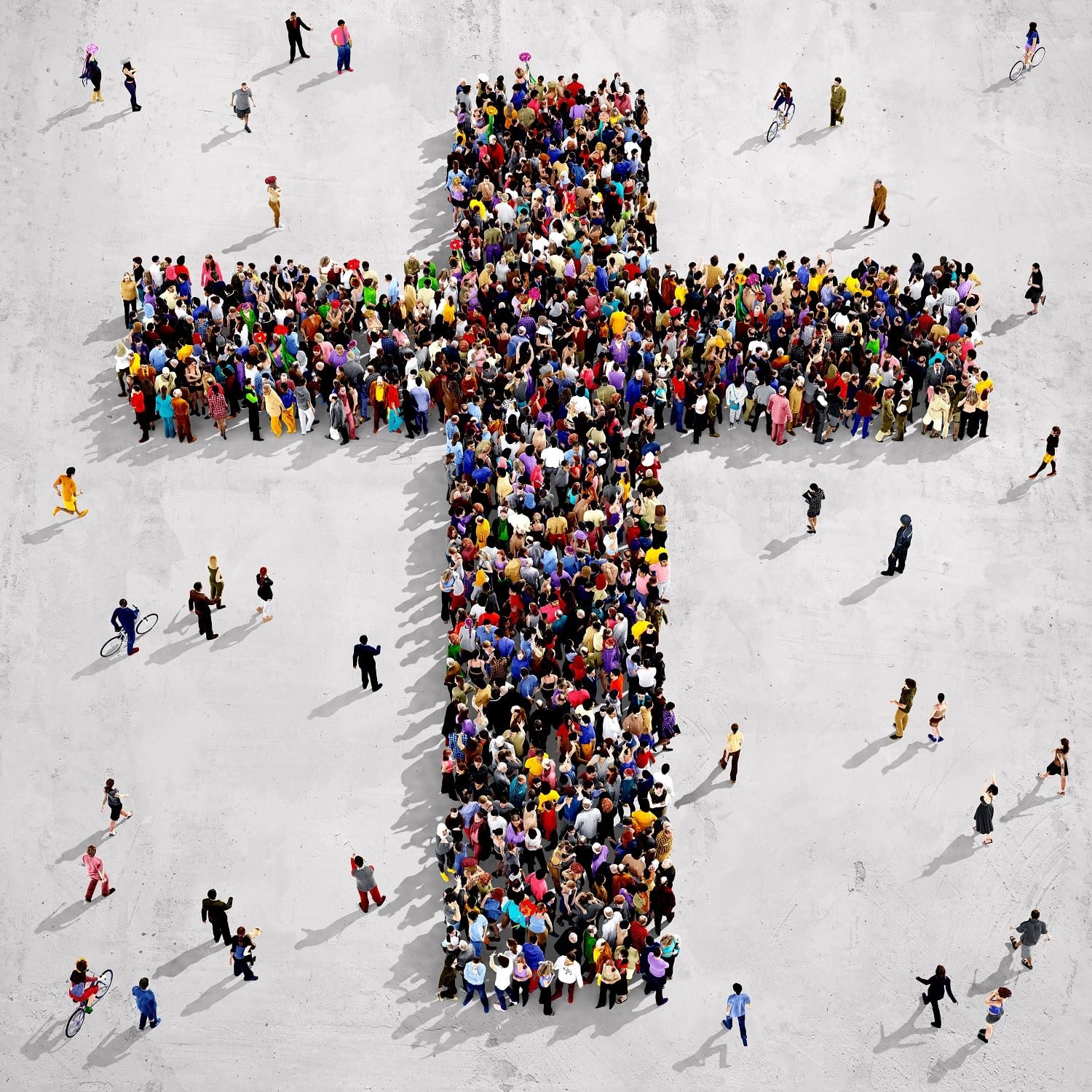 One. Such a small word … and yet it holds significant meaning. It is a number that cannot be divided. It is the beginning … and it stands alone. "One is the loneliest number" is, in fact, true. It is a word calling others to unify and is used in locker rooms, board rooms, churches, and charities. Its' significance goes well beyond those three little letters.
The number one also has great significance in the Bible. All throughout we read about how the number represents completeness and unity. In Genesis, we see that woman was made from one rib. When couples get married, the two become one (Ephesians 5:31 "For this reason a man shall leave his father and mother and shall be joined to his wife, and the two shall become one flesh"). Jesus referred to himself and God as one (John 10:30 "I and [my] Father are one"). In Ephesians 4:4-6, Paul says, "There is one body and one Spirit - just as you were called to the one hope that belongs to your call - one Lord, one faith, one baptism, one God and Father of all, who is over all and through all and in all." There are too many examples to list.
However, there is one example that is becoming more and more important in our world today. As a church body, we are encouraged to be one - 1 Corinthians 12:12 "For just as the body is one and has many members, and all the members of the body, though many, are one body, so it is with Christ." Right now, more than ever, the church body needs to be one … to be the salt and light that Jesus intended the church to be in a dark world, so we can point them to the one, true God. More often than not, we become distracted by the news, by something we read, and/or by social media. The focus becomes on all the things that make us different, instead of the one true thing that sets us apart - bringing God glory by loving those around us - especially those who think, look and act differently than us. The distractions keep us from our one true purpose … to glorify God.
John 17:22 says, "The glory that you have given me I have given to them, that they may be one even as we are one, I in them and you in me, that they may become perfectly one, so that the world may know that you sent me and loved them even as you loved me." God has shown us how to live for God's glory and it is simply through love. He is our example, our model, of how to live. So in that light, how would Jesus love your enemies, handle the political chaos, engage during COVID 19 or communicate with others on social media? He would do it all through the lens of love. He would listen more, respond with humility, and above all, love each person no matter their political slant, race or any other things polarizing us lately. It does not mean we have to vote the same or even think the same. It does mean our focus needs to be on our one true purpose - bringing glory to God.
This Week: Pray that the Holy Spirit would speak clearly to you about how you are looking at the world, your neighbors, and your friends. Submit to the Holy Spirit in humility and trust that the Spirit will lead you to see or learn something you have not before. Pray that God will be glorified in the oneness of your life.
-Pastor Jerry