Wake Up Call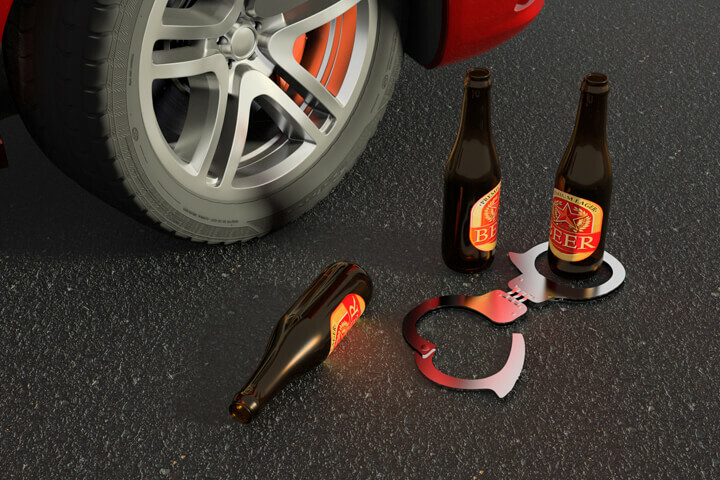 Oct 11, 2020

| by

Nancy Newbrough

Alcohol is a very deceitful substance because it stimulates the brain to release endorphins and dopamine that bring feelings of pleasure and act as a natural painkiller, but it is also very addictive. Alcoholism results in untold destruction of relationships, families, employment, spiritual life and everything that is worthwhile.

Our daughter had been telling her husband for some time that he had an alcohol problem. They live out in the country and he had mostly done his drinking at home. He refused to consider how it was destroying his marriage and affecting his two young daughters. Things had escalated to the point that my daughter was ready to get a divorce.

Besides desperately praying for him to admit his problem and to seek help, our daughter had also asked us, her parents, to intercede for him. We enlisted our LIFE Group to pray with us, and many were lifting him before the Lord.

My son-in-law was a shift worker. He would work day shift for a brief period, have a day off, and then go onto night shift -- which meant fighting the body's normal rhythms. He developed the habit of rewarding himself at the end of a night shift by stopping on his way home for fast food and beer. He told himself it was okay to drink and drive because he was going home at an hour when there were very few other cars on the road. "Why not," he would say to himself. "I work hard and this is something I want. I deserve a little pleasure for all my efforts to support my family!"

But the day came when after imbibing, he slid through a stop sign and very quickly saw the flashing red lights in his rear view mirror. Shortly thereafter, he found himself sitting in a jail cell and having to call my daughter to break the bad news.

Flashing red lights, wherever they occur, are a sign that grave danger is present. The ones in his rear view mirror became the "wake up call" that many had been praying for. He was distraught in the jail cell as the realization came that not only was his marriage at stake, but the "driving under the influence" charges could also cost him his job and his future. Our daughter called us crying, asking for prayers for God to work in the situation.

One of the answers that came was the particular bail bond person that God sent to the jail cell. That Christian woman said to him, "The Lord can use this for good in your life!" Those words reached him as nothing previously had! He began crying and confessing and repenting of his addiction. He was embarrassed and he was ashamed, but God was at work to bring about amazing changes.

One of those changes took place in my daughter. She was fed up with all the misery his alcoholism was causing and his arrest seemed like the last straw. Ready to end their marriage right then, she called their pastor's wife to talk about it. That Godly woman asked why she would do that when the Lord was obviously at work to bring him to his senses.

Our son-in-law left that jail-cell as a humbled and truly remorseful man, determined to do whatever was necessary to win back his wife and young daughters and to overcome his addiction. He was assigned to attend addiction recovery classes as well as meetings of Alcoholics Anonymous. The classes cost money they did not have and were 1½ hours from their home. So are the AA meetings, but he continues to faithfully attend every one.

Another amazing outcome was a new job for my son-in-law. A man in their church who owns his own business had been praying with his wife for God's choice of someone to lighten his work load. After hearing my daughter's testimony of how God was working in their lives to overcome the addiction and revive their marriage, he felt the Lord confirming that our son-in-law was the one. Now the shift work and the temptations it brought are gone.

Though the arrest happened last year, an overloaded docket and then the pandemic pushed my son-in-law's court date back to this past week on Tuesday, October 6. Our son-in-law carefully prepared his story to reveal to the judge how God has turned his life around. His new boss was at his side to confirm the truth of all he said! He was released with one year probation! Praise God!

Truly nothing is too hard for God! I can never thank Him enough for His power to defeat Satan and conquer addiction.


R.D.
He lifted me out of the slimy pit, out of the mud and mire;
he set my feet on a rock and gave me a firm place to stand.
He put a new song in my mouth, a hymn of praise to our God.
Psalm 40:2-3


Alcohol addiction is a tremendous problem in our society and increasing at an alarming rate because of the pandemic. According to the Recovery Center of America, about one in every twelve persons, male and female, is an alcohol addict. Many more engage in unhealthy binge drinking that can develop into alcoholism. Help is readily at hand through Alcoholics Anonymous. To find a meeting near you, go to www.AAhouston.org and fill in your zip code.