Not Worth Comparing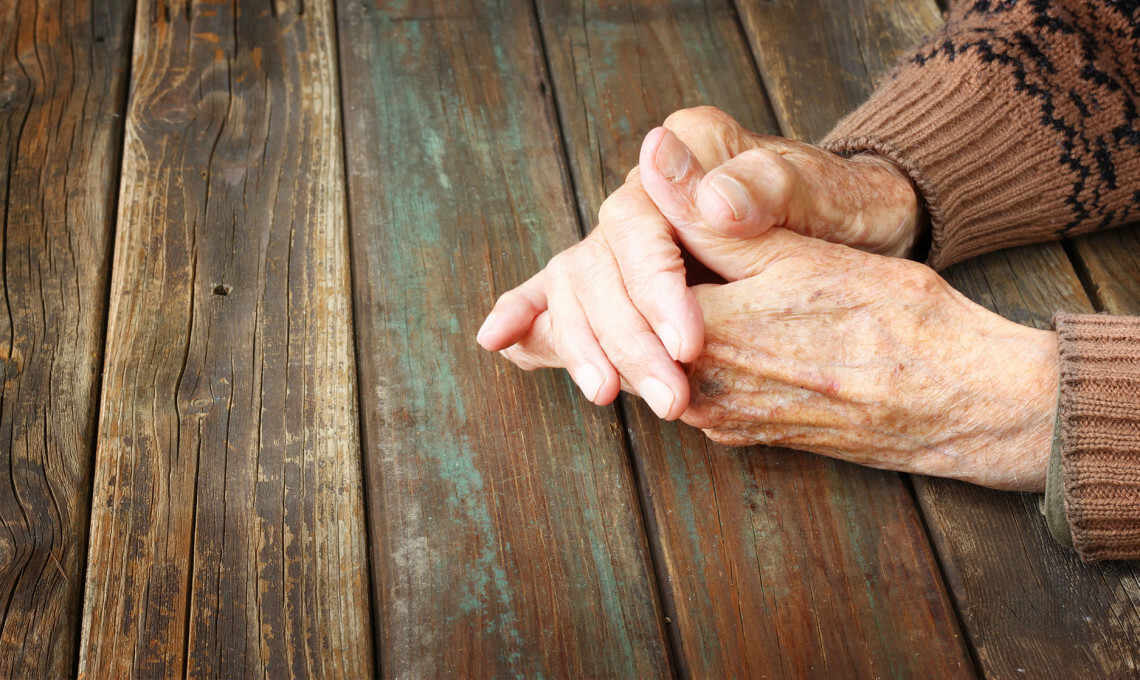 Oct 24, 2021

| by

The Fellowship

When I was a girl four decades ago attending parochial school, we began each day with this prayer: "I offer You my prayers, works, and sufferings of this day." I have continued to lift up this prayer throughout my lifetime.
At 61 years old, I began to experience the true meaning of physical suffering. It began when my dentist sent a letter saying he was retiring, so I quickly scheduled an appointment with him even though it was not time for my regular checkup. He was concerned about the looks of my upper gum and told me it could not be ignored. Further investigation revealed cancer -- a plasmacytoma which is a tumor that grows in soft tissue in the body.
In formulating a treatment plan, MDAnderson said a biopsy of the bone marrow in the spine was needed because this type of tumor is often a forerunner of multiple myeloma – cancerous cells mostly found in the bone marrow. So a biopsy was scheduled. Even though local anesthesia was used, the pain was the absolute worst of my life and beyond description. As if that was not bad enough, they did not take enough bone marrow the first time and it had to be done again!
Forcing myself to go for that second biopsy was the hardest thing I have ever done. I told my husband, "Be prepared to hear a bloodcurdling scream while you are in the waiting area." I was clutching the bed railing with such intensity during the procedure; it is a miracle the railing did not break.
Praise God, I did not have multiple myeloma – but intense treatment was needed for the tumor in my gum. I have an extremely weak stomach that tolerates very little out of the ordinary, so my husband and I begged the doctors for no chemo. Instead I had 25 radiation treatments, M-F for five weeks.
To know where to precisely aim the radiation, my face was carefully painted. And the paint had to remain throughout the weeks of the treatment. Not wanting my little granddaughter, about 5 years old, to be frightened when she saw me, I said to her, "Mimi is painted up like an Indian chief!" She responded, "Can I have some of that Indian chief paint?"
But that was not the worst of the unsightliness. My lips swelled up like those of a duck and so did the skin under my chin. It was horrific, but with the love and care of my husband and daughters, I made it through!
For almost two decades, I had routine spine and skull scans, and the cancer let me be! But then a yearly mammogram revealed a tumor in one breast and surgery followed. This time the doctors insisted on both chemo and radiation. The chemo caused bad stomach problems -- as we knew it would! I could not tolerate any food and could barely get down sips of water or any liquid. At the beginning of the week, I would be given shots to prepare my body for a chemo infusion at the end of the week. Because I became so dehydrated, the doctors were considering a feeding tube.
But before that could be inserted, I had a stroke at home. I was alone and in trying to reach for the phone on a bedside table, I fell off the bed. When my husband returned home, he found me unconscious on the floor and took me to the emergency room.
The Lord once again heard our prayers, and after two weeks in the hospital and many weeks as an outpatient, I recovered. Chemo was no longer an option, but 30 radiation treatments followed as the cancer had invaded numerous lymph nodes.
Two years later, cancer appeared in the other breast. It was an entirely different kind -- very aggressive. Following surgery, I once again was given chemo infusions. But this time, they found a combination of two drugs my body could tolerate and I had 33 chemo infusions. Next, I had to take a medicine every three weeks for nine months.
That was four years ago! In December, I will be 90 years old, still playing in a bridge group as well as other activities, rarely miss church and thank God for each day on this earth! My husband, who is my same age, continues to play golf and runs the senior golf tournament at our club. He has his share of health problems also, but we keep going the best we can! We see ourselves like "very old cars. You just get one part fixed and another breaks down!"
Yes, there continues to be a bit of suffering. But we give it to God every day and thank Him for the mercy and grace constantly poured out on us. How great is our God and greatly to be praised!
R. R.
I consider that our present sufferings are not worth
comparing with the glory that will be revealed in us.
Romans 8:18