Never the Same Since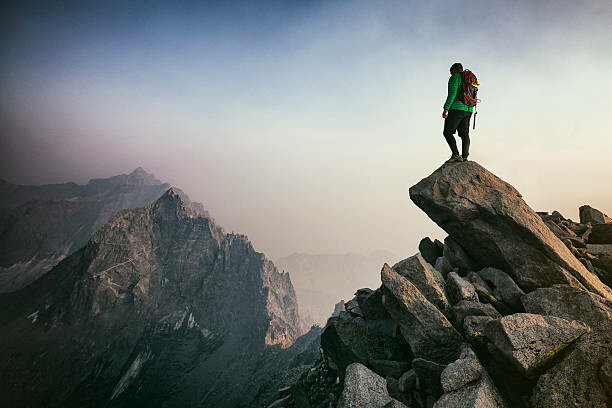 Apr 19, 2020

| by

Nancy Newbrough

After settling into our first home in New Hampshire in early 2000, my wife quickly began looking for a church to attend. We had recently been blessed with our first child and she was eager to find a place for connection and living her faith. As a child, I had grown up in a Protestant church in New England, but my family's attendance followed more of a CEO model – Christmas, Easter, and other. I was not at all interested in helping my wife with this search since my cherished Sunday activities consisted of reading the paper and listening to jazz.

She quickly found a vibrant and growing church that was full of families of all ages. Immediately, my wife got engaged in the worship services, taking along our daughter and beginning to set roots in her new church home. Meanwhile, I consistently consumed copious amounts of coffee, newspapers, and Coltrane or Davis.

I do not recall exactly when or what the impetus was, but at some point, in the new Sunday ritual, it began to feel like I was losing out on something. My wife was loving her new church and what she was doing … and I was not there. She pleaded with me many times and politely let me know how great her desire was for me to be there with her and our child, a family faithfully walking together.

Sometime later, I went. And then I went again. I began to feel comfortable in my surroundings and inspired by the messages because the church lived its mission to faithfully follow Scripture and tell the "Good News." I was not comfortable enough to sing during the praise periods and was always excited to think about where brunch following the service would be, but I was there and began to feel like my participation made her happy. However, for me, there were many unanswered questions. I am a thinker, a problem-solver, a science guy. It was not always possible to make those things balance with the messages, but I kept listening and going.

A year or so went by and the church announced they were starting Alpha, a series of classes for those curious about life's most important questions. Things like: "Is there more to life than this?" My wife immediately knew Alpha would be right up my alley, so we signed up, found daycare, and began attending. I was terrified -- but a meal was provided, and my wife was there, so I pressed in.

The program ran weekly for the next couple of months. We ate and talked about our families with other participants, watched a video about what Christians believe, and then broke up into every introvert's nightmare -- small groups.

A few weeks into the program, somewhere between sessions on "How can I have faith?" and "How does God guide us?", our small group leader shared a profound story. The conversation had turned to "how to believe in the intangible," and he told about hiking and climbing one of the tallest peaks in the Northeast. At the summit, he recalled being awestruck by the beauty of the vista before him. As a man of faith, he gave thanks to his Heavenly Father for allowing him to complete the hike and view the majesty before him. He then said, "As I was looking at the beauty that He had created for us because of His great love, I felt the warmth of Him standing beside me. God spoke directly to me and said, 'You have not seen anything yet!'''

I immediately felt the hair on my neck stand straight up. How I desired to have that exact feeling happen to me! I wanted to see something incredible and have God tell me how much more He has in store for me! That night something inside of me changed … and things have never been the same since!

I came to Christ through that Alpha class, the message it supported, and the testimony of this man. A small fire was lit in me and set me on my faith walk. It put me in a space of accepting that I would not have all the answers or need to solve all the problems. Though a baby Christian, I began to live forever through accepting the gift of salvation from our mighty God.

Fast forward some 17 years. We are in Texas now and in our 12th year at The Fellowship. After several years of my wife praying and desiring Alpha for The Fellowship, God has made it happen! The Alpha experience He had blessed us with was a lesson we would be called upon to share with others. Alpha is truly for everyone. It is a safe place to seek answers for the toughest questions imaginable and one where if there are not answers, there is community and prayer to support you in the gap.

It was through my Alpha experience that I became a man of faith. Being an Alpha facilitator helps me draw closer to God every day in ways I believe are truly meant to glorify Him. Just like my Alpha leader before me, I have not seen anything yet!

L.H.

Today, if you hear His voice, do not harden your hearts …
Psalm 95:7-8

We look forward to offering our next Alpha course soon. Watch The Fellowship website for more details.