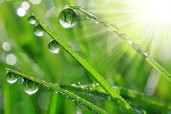 We live and breathe in a society that tells us to have things our way. It is an impatient, anxious society that often puts self above others, and it plays right into our sinful nature. We, by sin nature, want to have things our way, to get what we want, and when others do not act or respond the way we think they should, we can find ourselves responding in harsh ways. When Paul wrote to the Christians at Philippi, he told them:
Let your gentleness be evident to all. The Lord is near. Do not be anxious about anything, but in every situation, by prayer and petition, with thanksgiving, present your requests to God. And the peace of God, which transcends all understanding, will guard your hearts and your minds in Christ Jesus. Philippians 4:5-7
If you notice, Paul reminds them that the Lord is near. He is the one who helps us, protecting our heart and mind from responding the way we used to when under the power of sin. But now that we know Him, we have power to respond the way that He would when we lean on Him for His help. Notice Paul said not to be anxious … but to pray to God with thanksgiving, and God's peace will guard our hearts and minds in Jesus. Paul understood that if we are harsh, it is because of some anxiousness that we feel.
Jesus describes His own heart as lowly and gentle and invites us to come to Him.
Come to me, all who labor and are heavy laden, and I will give you rest. Take my yoke upon you, and learn from me, for I am gentle and lowly in heart, and you will find rest for your souls. 30 For my yoke is easy, and my burden is light. Matthew 11:28-30
When we come to Jesus with our anxiousness, He relieves us of its strain and pressure in our life. He gives us His yoke that is easy and replaces our anxiousness with His peace. Then we are able to respond with gentleness when we might otherwise respond with harshness. Gentleness is not weakness, but rather strength under control.
Here are some benefits about gentleness:
It brings a calming presence that reminds others that God is in control.
It diffuses conflict. Proverbs 15:1
It is persuasive. Proverbs 25:15
It communicates love. Colossians 3:19
It is attractive. 1 Peter 3:4
It gains respect. James 3:17
It is the best way to win others to Christ. Titus 3:1-5
Do you find yourself giving others the cold shoulder as long as it takes for them to notice? Are you easily irritated by questions and find yourself responding with agitation? Do you find yourself speaking harshly with your family or others? Do you express your aggravation in aggressive ways on the freeway when other drive poorly? Are you hard on others when they make mistakes?
We are all capable of being harsh, but the way to a better life is through gentleness. Look what Jesus says will happen in our lives when we come to learn gentleness from Him:
…learn from me, for I am gentle and lowly in heart, and you will find rest for your souls. Matthew 11:29b
The way to have peace, to be less anxious, and to live life in the overflowing goodness of God is by coming close to Jesus. To learn from Him. To lean on His help and become gentle people who bring calm to chaos. Gentleness is a contagious calmness that can be not only for our benefit, but also for the benefit and blessing of others around us.
-Pastor Robert