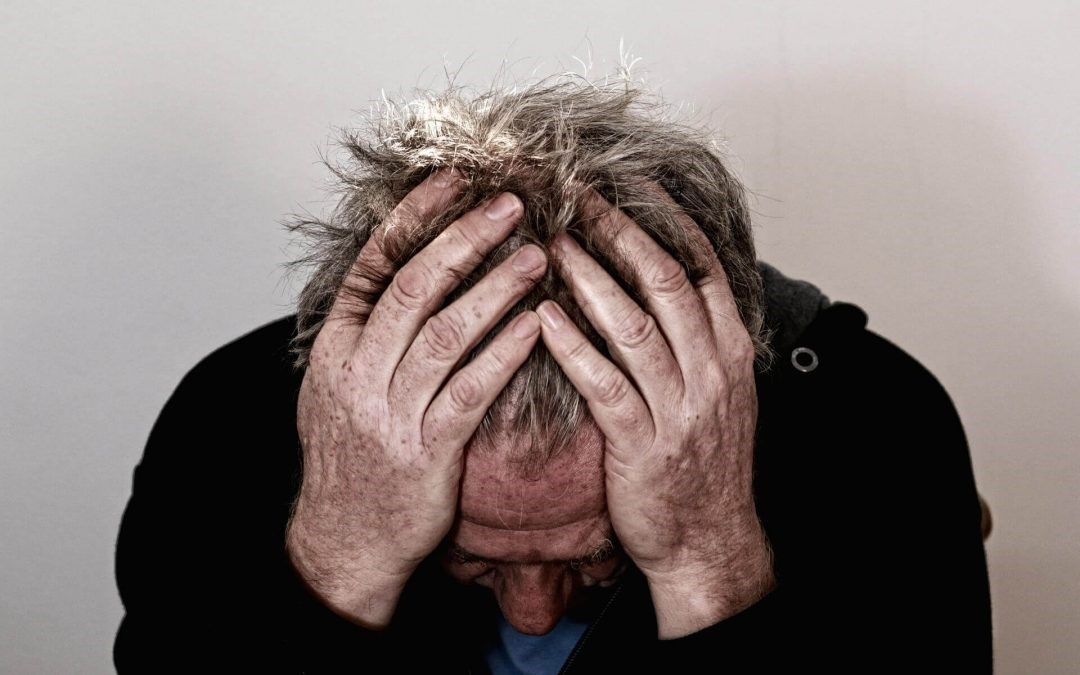 Have you ever been at a place where something was so bad, so painful, so difficult that you cried out to God to make it go away? I can remember when I first realized that I had become, to quote Brennan Manning, "a poser, faker and wannabe." On the outside it looked like I had it all together, but on the inside … I was a wreck, a house of cards ready to fall. For years, I had been going through the motions of spirituality acting like I had it all together … after all, I was the pastor. I had a degree in psychology, a master's in theology and I knew what God wanted, but I was prideful, self-sufficient, and thought I could do it on my own. Two years into our church plant, over a third of the congregation left the church … because of me.
I can remember going home and sitting on the floor at the end of my bed and weeping. I was in so much pain; I cried out to God to change me. I was holding to a form of godliness and yet in my own life, I was denying the power of God to transform me. I was an approval addict and would lie, manipulate, or do whatever I needed to do to gain the approval of others. It was the approval of others that I sought more than the approval of God. In that moment, I wanted to die; I felt like a failure, a fake … a wounded healer. I still bear the scars of those wounds … signs of God's gracious healing. I do not ever want to go back and yet every day, I am tempted and struggle with wanting the approval of others. I am tempted to lie, to do what makes me look good or not look bad. Every day I am reminded that I am flawed, and that life is unmanageable apart from Christ. Every day I am reminded that I am one step away from falling into a life of posing and faking. I asked God to take it away. To take away the temptation, the desire, the longing. To no longer make it a part of my story … but it is my story and at some point, we all bear the scars that tell our story.
There is weakness, pain, desire, longings, situations, flaws, reminders that we are weak, and that life is unmanageable. Paul says it this way about his own life …
So to keep me from becoming conceited because of the surpassing greatness of the revelations, a thorn was given me in the flesh, a messenger of Satan to harass me, to keep me from becoming conceited. Three times I pleaded with the Lord about this, that it should leave me. But he said to me, "My grace is sufficient for you, for my power is made perfect in weakness." Therefore I will boast all the more gladly of my weaknesses, so that the power of Christ may rest upon me. For the sake of Christ, then, I am content with weaknesses, insults, hardships, persecutions, and calamities. For when I am weak, then I am strong. 2 Corinthians 12:7–10
I have had people ask me why God won't take away misdirected sexual desires, pride, lust, fear, insecurity … why won't God just take it away? My answer is … I don't know. But I do know this - we all must fully die to ourselves and lean on God's grace during our weakness. It is then – and only then - that we discover a deeper intimacy and dependence upon our Savior and God. It is in that place that we find strength to live in the grace of Christ.
I do not know what Paul's thorn in the flesh was, but I do know mine and you probably know yours. And … it is there that you and I can find a depth of love, mercy, grace, compassion, strength, and intimacy with our Lord that we will find in no other place. Take some time to reflect upon those places of weakness, pain, unfulfilled desire, longings, sufferings … ask God to have His will and way in your life and draw near to Him and drink from His well of grace.
-Pastor Jerry