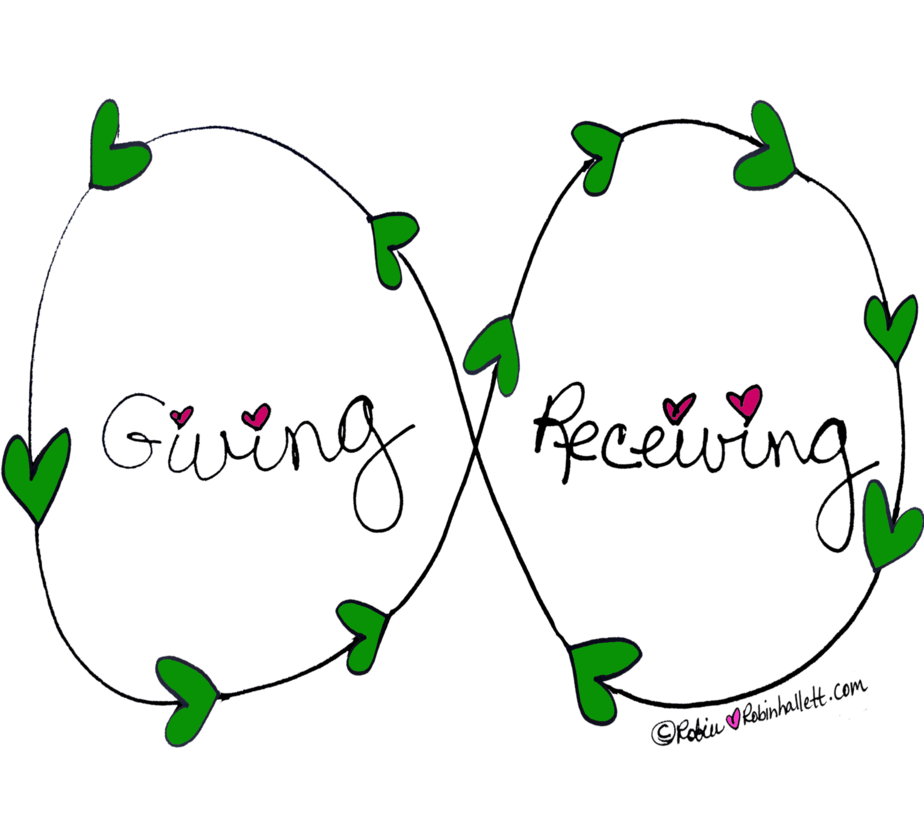 Do you like giving to others? Helping people in need during difficult times? There are a bunch of hands going up right now because many of us (maybe even most of us) would rather be on the giving end than the receiving. But it does not always happen that way. I remember during Hurricane Harvey; I met a family in tears who were waiting in line for food and clothing after losing everything. They said, "We never dreamed we would be in need, because we are always the family that gives to others." This last week with power outages and frozen pipes, once again our neighbors and friends are in need. But for many of us, including myself, receiving can be difficult. I have even felt at times as if there was something shameful about receiving … even humiliating. I will be okay; I just need to get it done or figure it out. Maybe, like me, you have misquoted Paul quoting Jesus in Acts 20:35, "It is better to give than to receive," vowing to always be on the giving end because of how helpless and hapless you feel when you are on the receiving end. Yes, it is wonderful to be able to give. The truth is that Paul in Acts 20:35 is talking to the church at Ephesus about his working hard to be able to provide for himself and others in need. And there were times when Paul, himself, was in need and was the recipient of the generosity of others.
At the heart of the relationship between giving and receiving is humility. We humble ourselves and trust God to give us all that we need and we humble ourselves trusting God enough to receive what we need … even if it comes through the generosity of another. It is still from God! God calls us to be givers but before we ever were givers, we were receivers. We received forgiveness, grace, mercy, God's generosity and provision for our lives. We live receiving from God every day of our existence. It is humbly living on the receiving end from God that makes me a more generous person on the giving end. And it is recognizing that all that is good, no matter where it comes from, is from God. As James 1:17 says, "Every good gift and every perfect gift is from above, coming down from the Father of lights …"
Why is it then that when I am in need, it seems that pride raises its head and I have trouble receiving from others? It may be that I need to stop and remember the relationship between receiving and giving and that every gift is from God!
What have you received from God today? Nothing? Can't think of anything? Therein lies the problem of not being able to receive. Spend some time listing as many of the things that you can think of that you have received from God. Then humble yourself before God and thank Him for all that you have received … physically, emotionally, relationally, and spiritually … and of course, do not forget forgiveness, unconditional love, endless mercy and most of all, the gift of your salvation and His faithful daily presence of the Holy Spirit. Receive and give!
– Pastor Jerry