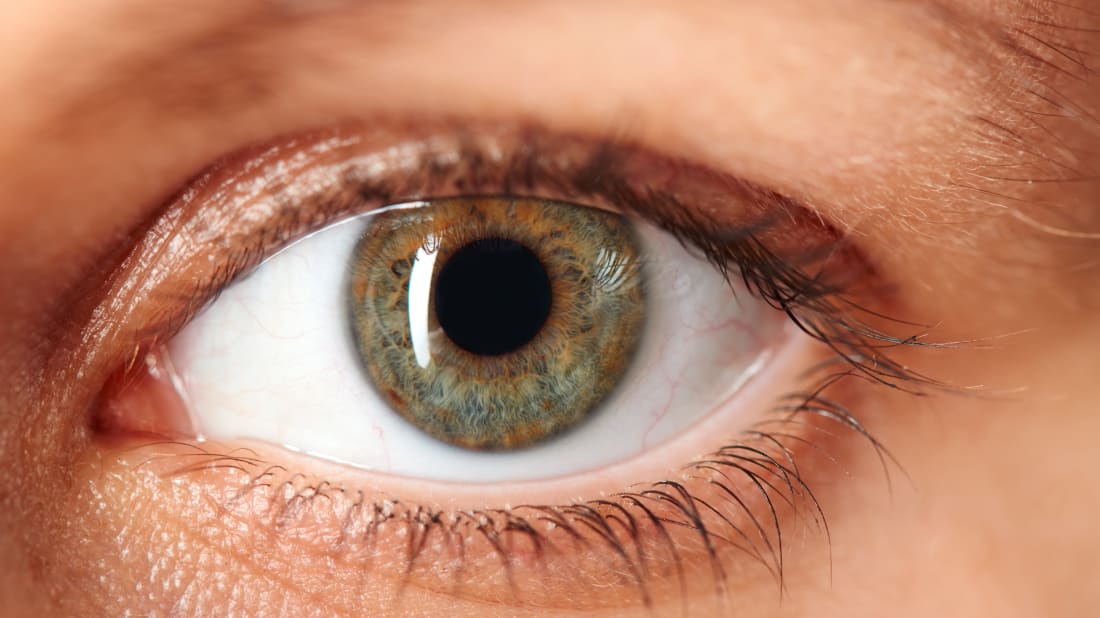 Jesus said, "The eye is the lamp of the body. So, if your eye is healthy, your whole body will be full of light, but if your eye is bad, your whole body will be full of darkness. If then the light in you is darkness, how great is the darkness! Matthew 6:22-23
I think eyes are the most fascinating organ of the human body, second to the brain. Here are some interesting facts about eyes:
Eyes are the second most complex organ after the brain.
The most common eye color in the world … brown. Blue eyes first showed up about 6,000 years ago. Before that everyone had brown.
About half of the human brain is dedicated to seeing and vision.
Your eyes muscles (six per eye) are the fastest muscles in your body.
The cornea is the only tissue in the human body with no blood vessels.
The human eye only sees red, blue and green. It combines these to produce infinite combinations.
A fingerprint has 40 unique characteristics, an iris has 256. That's why retina scans are increasingly used for security purposes.
80% of your memories are determined by what you see.
God created eyes these amazing things called eyes, as Proverbs 20:12 says, "The hearing ear and the seeing eye, the Lord has made them both." I must admit I take this amazing gift for granite. Just as we have physical eyes, we have spiritual eyes. We have a way of seeing what is unseen by the human eye. X-rays give us insight to what the physical eye cannot see but there is still more than meets the eye (pun intended).
Paul writes in Ephesians 1:18-21 "… having the eyes of your hearts enlightened, that you may know what is the hope to which he has called you, what are the riches of his glorious inheritance in the saints,"
What you see makes all the difference in how you live. What you put before your physical eyes and your spiritual eyes will shape your life. Prayer opens our eyes, spending time in the company of Jesus opens our eyes, reading and meditating on God's word opens our eyes. God is at work all around us, nudging us, calling us, prompting us … much of which is because of what we see both in the physical realm and in the spiritual. There is so much we need to see that we don't see and that can only be seen through the Spirit.
Spend some time asking God, "What is it that I don't see that You see?" Ask Jesus to nudge you and show you the needs that He sees throughout your day and then respond to the need with Jesus and see what happens. Oh Lord, open the eyes of our heart.
But, as it is written, "What no eye has seen, nor ear heard, nor the heart of man imagined, what God has prepared for those who love him"— 1 Corinthians 2:9
-Pastor Jerry