Such a Relief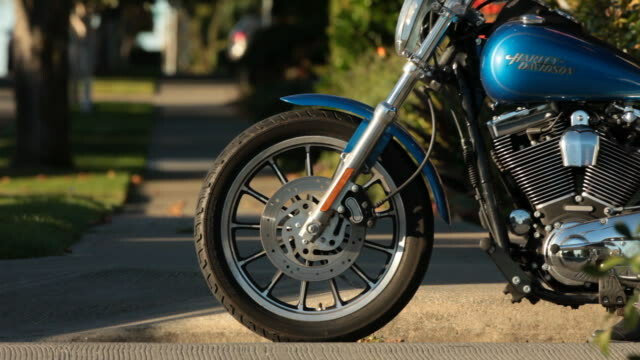 Mar 21, 2021

| by

The Fellowship

I was working at my computer in a room at the front of our house when I heard an extremely loud, disconcerting "bam" sound -- then a voice crying out: "Oh no, oh no, oh no!" Quickly looking out the window, I saw that an accident had occurred. It gave me a sick feeling in the pit of my stomach.

After quickly going to retrieve my key to unlock the front door, I stepped outside. Several people had already gathered. A middle-aged man with a helmet on his head was lying unconscious on his back in the middle of our residential street. Nearby was his damaged motorcycle on its side. Closer to me was a car that had apparently been parked on the street and making a U-turn when the accident occurred. Because of a curve in the street, the female driver of the car probably had not seen the motorcycle coming!

Our next-door neighbor had already called 911. I immediately began to pray for God's mercy on the injured man. He did not appear to be bleeding but was totally still. A vehicle was positioned to straddle the street on one end of the area to prevent traffic from coming through and another man stood ready on the other end to stop any oncoming cars.

The woman who was driving the car stood all alone on the curb, her whole body shaking like I have never seen before. My heart went out to her. I walked over and put an arm around her to give comfort. (Covid was the last thing on my mind at that moment. I did not have a mask on and neither did she.) Over and over, she was muttering (probably praying) in a foreign language. I began to pray softly for the injured man and for her, claiming promises of God from His Word.

The man began moaning and opened his eyes. Someone knelt by him to explain what had happened, and another person brought a pillow to put under his head. Very soon a sheriff's deputy arrived. He knelt by the man who was able to answer questions and move his limbs. In a little while, with the deputy's encouragement, the man was able to sit up and eventually stand up and walk. It was such a relief for everyone in the small crowd that had gathered!

Of course, wreckers had arrived on the scene! The onlookers began to disperse while the deputy took information from the injured man and the driver of the car. I went back in my house, knowing any further help that might be needed was at hand.

A couple of days later, the wife of the injured man knocked on our door to inquire if we had taken photos of the accident. We had not. She shared that her husband had gotten the motorcycle at Christmas. They live just a few blocks away. He had been taking practice runs throughout the neighborhood, avoiding busy streets until he gained experience and confidence on his motorcycle, which was a new adventure for him. Blessedly, he always wore full safety garb – long boots, gloves, a jacket, and a helmet.

Though her husband had refused when the deputy wanted to call an ambulance, the first thing he asked her to do when she got there was take him to an emergency room. One of his hands had sustained significant injury when he was thrown off the motorcycle, but it would have been so much worse without the gloves. And the helmet helped guard his head when it hit the street.

God's presence was so evident in the outcome of the accident! Prayers were answered right before our eyes! How great is our God and worthy of all our praise!

A Thankful Child of God

O Lord God Almighty, who is like you?
You are mighty, O Lord, and your faithfulness surrounds you.