Ordering Our Steps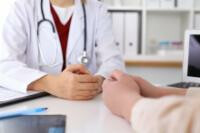 Dec 5, 2021

| by

The Fellowship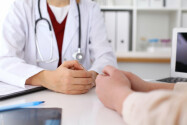 My wife and I recently took a trip with two friends to their vacation home on Lake Tahoe. We were blown away by the gorgeous pines and mountain scenery surrounding the lake -- truly God's invisible qualities on display through His creation.
The second evening, I experienced a headache and extreme exhaustion. The following day more symptoms began to surface. A trip was made to the local pharmacy to purchase Covid home tests. Unfortunately, my test was positive. Our friends and my wife tested negative. I became somewhat anxious about getting medical care so far from home and googled a local urgent care. The advice was to drive to a hospital about ten miles away for a PCR test -- which also was positive.
The urgent care center scheduled a Teledoc appointment for me via Zoom. The physician suggested a Monoclonal Antibody Infusion, but the first available appointment was days later. As I waited to receive the infusion, my symptoms were getting worse.
Because I had asked God to heal me, to be honest, I began to feel spiritually discouraged. I complained to God: "If You just speak the word, I will be healed." Why was He not doing so? Was disbelief in my way? I prayed for God to help me exercise the faith needed to be healed. But the symptoms had not lessened by the day of the infusion!
That morning, my wife woke up a little sick, took another home Covid test, and it was positive! During the night, 12 inches of snow had fallen! While the snow was beautiful, I felt more distraught than blessed! How would we get to the infusion appointment as the driveway and roadways were a mess? Our friend tirelessly shoveled snow off the driveway. Several attempts were needed to get the vehicle out before he was successful. The drive to the hospital was slow and stressful, but my wife eventually got us there for my infusion.
I was greeted by Nurse Mackenzie who would be administering the infusion. Typically, two patients at a time receive infusions, but the other patient had rescheduled. Little did I know that was a God thing.
While receiving the infusion, I thanked Mackenzie for ministering to me. She began to ask questions about my life, which led me to sharing how God has worked in my life. She said, "I find it interesting that you are here today as I have been listening to a lot of spiritual podcasts, trying to understand more about religion and spirituality."
I began to realize that God was at work in this woman's life, and that He might have me out of state with Covid to partner with Him in what He was doing. I shared my personal story about meeting Jesus and how He has changed my life!
As my infusion time was ending, I felt the Holy Spirit prompting me to say that I wanted to offer something to her. She asked, "What is it?" I explained it was the same opportunity that had been offered to me -- an invitation to pray and ask Jesus into her life to be her Lord and Savior.
Mackenzie laid down the items she was holding and sat on a stool next to me. "I would love to do that," she said. I led Makenzie in a prayer to receive Jesus and then prayed for her husband and son to also experience the goodness of God. After the prayer, we were both in tears. I thanked her for the honor of praying with her, and she thanked me for introducing her to Jesus.
As I got in the car where my wife was waiting, I broke down in tears, realizing what God had just done during my crisis! I thanked Him for humbling me once again and began asking Him, "Why did I question Your goodness in the midst of my struggle? How did I take my eyes off the bigger picture?" I rejoiced that my Lord turns everything into good for those who believe in Him. God had a bigger plan than just my physical healing. I was there … in that particular place … in that particular moment … for God to allow me to partner with Him in His work. I wept over the goodness of God.
Two days later, my wife met Mackenzie when she went in for an infusion. Mackenzie said, "I had no idea my life would change that day! I called my mom to tell her what had happened to me." That conversation was affirmation that Mackenzie had become a new person in Christ!
We are so grateful that Mackenzie is now our spiritual sibling in Christ! God is so good! Not only are we physically recovered from Covid, but we are also overwhelmingly reminded to always trust that God is at work in our lives and those of others. Even when we do not understand what is happening to us! No matter what our plans are, God is always ordering our steps!
As I write this story, a gift is on its way to Mackenzie. It is the gift of God's Word, a Bible. Please join us in praying for our new sister in Christ as she grows in her new faith!
R. J.
But he said to me, "My grace is sufficient for you,
for my power is made perfect in weakness." Therefore I will boast
all the more gladly about my weaknesses, so that Christ's power may rest on me.
2 Corinthians 12:9