Forever Linked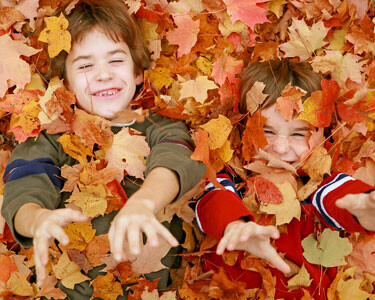 Nov 6, 2022

| by

The Fellowship

When faced with infertility, my husband and I lifted countless prayers to the Lord for the gift of a child. Even though many years passed, and doctors said we could never have children, our prayers never stopped nor did we give up hope. In His perfect timing, God answered our prayers and blessed us with a baby! Although some called him handicapped, we called him a miracle.

Our son Seth was born on October 23 and spent 19 birthdays with us. Now he is celebrating while worshipping in heaven in the presence of The Almighty. Although Seth never walked or talked, God used him to touch others and teach me. I learned that God's strength is made perfect in my weakness … to persevere with God's grace while watching Seth persevere through physical illnesses … and what true compassion is all about. I learned how to trust God, even when I did not understand … and how to slow down and treasure the small things.

Because of Seth, our hearts are forever linked to families that include children with special needs. When someone in our LIFE Group suggested Young Life Capernaum as our ServeFest project, my husband and I looked at each other in amazement. This organization gives young people with intellectual and physical challenges the opportunities to experience fun and adventure and build self-esteem through clubs, camps, and other exciting activities. Their goal, as well as ours, is to express to these young people how much God cares about them by showing up in their world and sharing God's love with them.

Our LIFE Group voted to volunteer for a Fall Fest for the families of Young Life Capernaum as our ServeFest project. The fact that October 23 was the date for ServeFest made it even more special for us as that was Seth's birthday.

At Fall Fest on that beautiful day, we facilitated face painting, dancing, games, trunk or treating, hot dogs, popcorn, candy and making new friends. Being surrounded by the special families of Young Life Capernaum with their precious children, I was reminded once again of all the treasures God had taught me through Seth. It was a needed reminder of how great our God is and how faithful He is to His children.

The families at Fall Fest so enjoyed hanging out with each other and seeing the joy on the faces of their children. Smiles and sincere "thank you's" filled the air. It was our mission to bless them … but they blessed us!

At our LIFE Group's weekly meeting after Fall Fest, we shared with them about our Seth who went to his heavenly home 12 years ago. And how special this event was for us, especially because it was held on his birthday. Is that not just how God cares about us?

But there is another part to this story! When Seth was less than a year old, we found out that the Lord had blessed us again and another baby was on the way. This baby girl grew up, got married, moved to Texas, and gave us our wonderful grandchildren. So, after living in Louisiana for more than 60 years, we moved to Texas and our Lord led us to become part of The Fellowship family. His grace is unending!

P. M.

And we know that all things work together for good to them that love God,
to them who are called according to His purpose.
Romans 8:28

This Young Life ministry is named after the Capernaum area of the Holy Land where the Bible says Jesus performed many miracles. Of special note is the story in chapter two of Mark where four men made a hole in the roof of a house and lowered their paralyzed friend down to Jesus and he was healed.