Blessings in the Heartache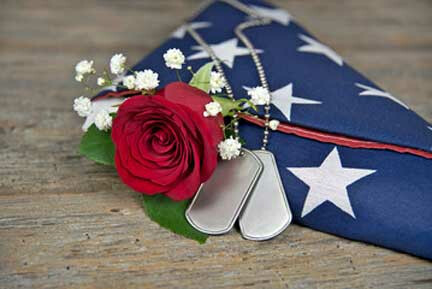 Jan 31, 2021

| by

The Fellowship

God is so very good and still this story is so very hard to write ...

My husband and I have several wonderful adult children and are ever so blessed! I have always been close to my oldest daughter, Renee. Even though her husband's career necessitated a move to Ohio years ago, we still spoke by phone most days.

Last October, some dear friends made it possible for Renee and I to go with them to Cabo San Lucas in Mexico for the trip of a lifetime. Renee, a former Marine, was now in the Air Force Reserves. Thankfully, her request to travel was approved, and my doctor cleared me as well. We were genuinely concerned about COVID, but finally decided to go.

Renee flew down here early and spent a week visiting many family members. Then we flew to Cabo with our friends. Our main goal was to simply breathe and relax. This was fully accomplished, with Renee saying she could not remember the last time she had felt so good. Those who knew Renee well were aware of her aversion to having her picture taken, but on this trip, she happily posed.

On our last night in Cabo, we took a sunset cruise to the famous Arch, and "glorious" was how
we both described it. Gratefully, a key thought for me during this amazing week was that mymother was safe and well. She had moved in with us after my dad passed away a few years ago. However, due to some new health challenges, it had become necessary to move her to a skilled nursing facility. If she had still been living in our home, I may not have even consented to make this trip.

Back in Katy we enjoyed a Mexican dinner with family and friends. After that, Renee and I went to HEB (there are none in Ohio) and Buc-ee's, then stayed up very late enjoying our mother-daughter time. The next day she arrived home and went out to dinner with her family -- who got to hear all the fun stories from our trip.

The following day we visited on the phone as usual. She was so incredibly happy! But less than 45 minutes later, I received a call from her husband saying that she had collapsed. A seizure was suspected, and she was taken by ambulance to the hospital. Her husband updated me regularly, but not much was known for a while. During this interminable waiting, our middle son came to stay with us, comforting us with his presence. The following day we received the heartbreaking news that the diagnosis was a massive brain aneurysm; Renee was brain dead.

The next few days were a blur. My husband was not able to fly at that time, but our oldest son and I flew to Ohio; a close friend also joined us there the next day. They were such a help to me during this excruciatingly painful time. Wonderful friends and church family even donated funds to help with the costs. As my husband was still in Texas for a few more days, our children there rallied around him with love.

Renee was a registered organ donor, so arrangements were made to start this process. With her military background, we treated these donations as her last mission. The wait for the organ matches took a few days and during that time God carried me so graciously. Despite COVID, we were allowed to stay with Renee who was being kept on life support. By God's grace, we were able to establish relationships with the nurses and the organ donation program representatives, displaying God's light to them.

When all the matches were made, the lead representative reported to us with tears in her eyes that Renee's heart, lungs, liver, kidneys, pancreas, corneas and tissues would all be blessing other families with the gift of life. As we made the "walk of honor" to the operating room where her organs were procured for transplant, I was able to read a prayer over her. Having given my precious daughter her first kiss so long ago, I was also now allowed to give her the last kiss.

After the transplants were completed, we had the funeral with full military honors. Despite COVID, our loving family was there. We helped each other so much as we walked together through the grief. Renee, with her quiet manner, was so loved and respected by all of her family, friends and colleagues. She was known by her smile, laugh, and willingness to help everyone get the job done.

Living with this storm of grief has been the hardest thing I have ever had to do! But God is so good and has answered every prayer, using friends and family to carry me by His grace when I could not move forward on my own.

Renee, we will see you again!

D.W.

When you pass through the water, I will be with you; and through the rivers,
they shall not overwhelm you; when you walk through fire you shall not be burned,
and the flame shall not consume you.
Isaiah 43:2

Please consider becoming an organ donor so that in leaving this earth you, like Renee, can still bless others. To register, go to organdonor.gov/donor-registry.